Conference and presentation of the documentary "Izaña, the place to find the answers"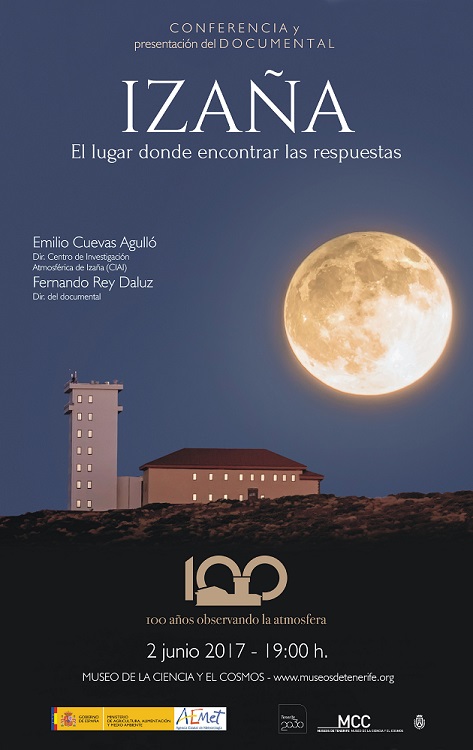 Next Friday June 2th, 2017, at 19:00h the documentary titled "Izaña, the place to find the answers" will be presented at the Museum of Science and the Cosmos in San Cristobal de La Laguna. In 2016, the Izaña Observatory celebrated its 100th anniversary, and this is the reason to produce a documentary in which its interesting and rich history is described, as well as the current activities carried out at the Izaña Atmospheric Research Centre (CIAI), from the State Meteorological Agency (AEMET). The documentary tackels, in an informative way, the main atmospheric issues, and how they are approached by the scientific community, in general, and by the Izaña Observatory, in particular.
The documentary will be presented by the director of the CIAI, Emilio Cuevas Agulló, who will explain the motivations to produce the documentary and the most outstanding features of the Izaña Observatory. Subsequently, the director of the documentary, Fernando Rey Daluz, will describe the most important technical aspects of the film, the difficulties encountered, and the most important ideas aimed to be transmitted through the video.
The entrance is open and free for all audiences.
For further information:  http://www.museosdetenerife.org/mcc-museo-de-la-ciencia-y-el-cosmos/editorial/606