18th GAWTEC training course
The 18th GAWTEC training course, focused on physical properties of aerosols, was held at the Environmental Research Station Schneefernerhaus (UFS) (Germany), from April 18th to May 1st, 2010. Courses on measurement techniques as well as seminars on data evaluation, quality assurance and data interpretation were offered.
Training and lectures were given by: Alfred Wiedensohler (Leibniz Institute for Tropospheric Research), Kaarlee Hämeri (University of Helsinki), Cristoph Wehrli (Aerosol Optical Depth), Ludwig Ries (Federal Environment Agency), Wolfgang Fricke (German Meteorological Service, Eckhart Scheel (WCC-N2O) and Till Rehm.
As part of the course, the participants visited the GAW Global Station labs at the Environmental Research Station Schneefernerhaus, the Zugspitze Summit Observatory and the Meteorological Observatory at Hohenpeissenberg, one of the oldest observatories in the world.
Silvia Alonso Pérez (Izaña Atmospheric Research Center / Institute of Environmental Assessment and Water Research (CSIC)) attended to this course.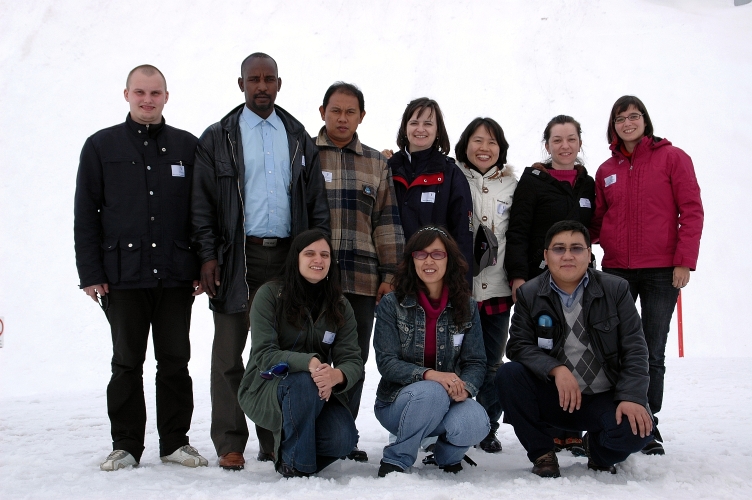 GAWTEC XVIII participants. From left to right. Up: Armands Ruskulis, Mohamed Zoukani, Edison Kurniawan, Filipa Marques, Jung Mi Lee, Maria Gini, Silvia Alonso-Pérez. Down: Elisa Sena, Yangmei Zhang, Batdorj Dashdondog.
Three more participants were unable to attend to the course because of flights canceled due to the Eyjafjallajökull volcano ashes.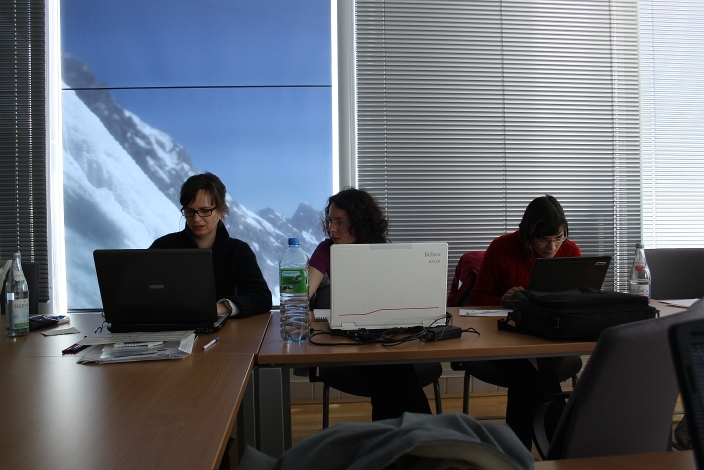 One of the work group sessions with students of the Leipzig University.