Calibration of the Cimel sun-photometer of the AERONET station in Ouarzazate (Morocco)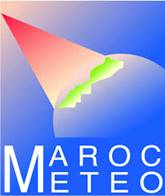 From 30 November to 4 December 2015, the annual maintenance and SUN and SKY calibration of the Cimel sun-photometer installed at Ouarzazate station (AERONET–PHOTONS–RIMA network) have been performed at the Izaña Atmospheric Research Center (IARC–AEMET). This activity has been developed as a contribution to the World Meteorological Organization (WMO) Sand and Dust Storm Warning Advisory and Assessment System (SDS-WAS). This mission is also part of the Izaña's activities as WMO-CIMO Testbed for Aerosols and Water Vapor Remote Sensing Instruments. The calibration activities of the sunphotometer have been carried out in the framework of AERONET-Europe within ACTRIS-2 project (European Union's Horizon 2020 research and innovation programme; grant agreement No 654109).
Furthermore, Mr. Hassan Ousha and Mr. Abderrahim Kini (Direction de la Météorologie Nationale du Maroc) attended to a 20-hour training course on Cimel sun-photometer operation given by Dr. Carmen Guirado-Fuentes, under the supervision of Dr. Emilio Cuevas.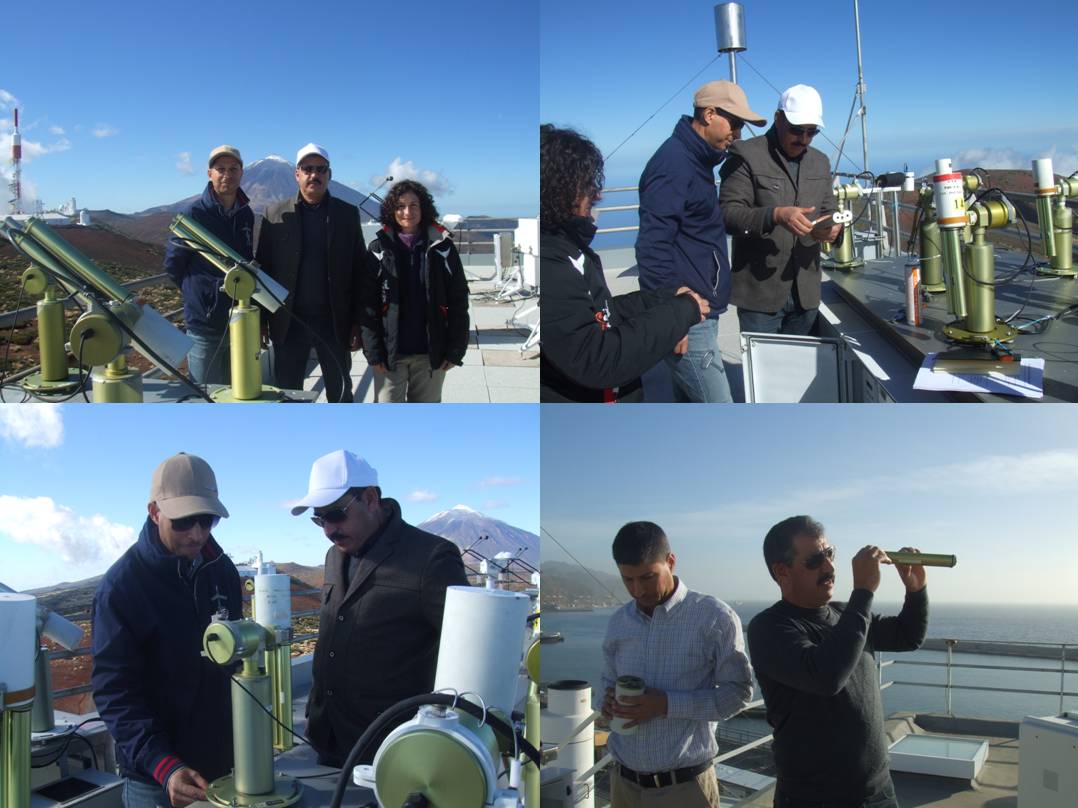 From left to right in the upper-left picture, Abderrahim Kini, Hassan Ousha, and Carmen Guirado-Fuentes during the training course held at the Izaña Atmospheric Research Center facilities
On 15 December, the calibrated Cimel sun photometer was installed again at Ouarzazate station. Information on the station, the principle researchers and the site manager for the station can be found here. Near-real data can be accessed here.