Switch of the sun-photometer of the AERONET station in Ouarzazate (Morocco)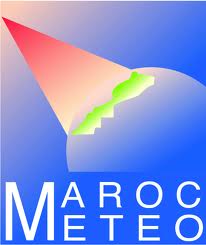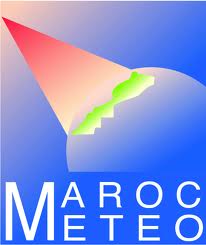 From March 17th to 21st, in the framework of the AERONET–PHOTONS–RIMA network, our colleagues Ramón Ramos (AEMET) and Carmen Guirado Fuentes (CSIC/AEMET) have been in Ouarzazate switching the Cimel Sun Photometer in operation during the last year for a newly calibrated one. During that period, an intensive course on the installation, running, maintenance and trouble-shooting of the sun photometer was given to the staff working in the facilities of the Direction de la Météorologie Nationale (DMN), Maroc-Meteo in Ouarzazate. This action enables the continuous operation of this station bordering the Sahara Desert. It has been possible thanks to the "Sand and Dust Storm-Africa" (SDS-Africa) project financed by the Spanish Agency for International Cooperation for Development / Agencia Española de Cooperación  Internacional para el Desarrollo (AECID) through the World Meteorology Organization (WMO), and developed by AEMET through the Izaña Atmospheric Research Center and working closely with the DMN. The SDS-Africa project, which will incorporate in near future, the setting up of a photometer in Tunisia, aims to reinforce atmospheric monitoring capacity of aerosols in North Africa, contribution to the WMO Regional Center of the Sand and Dust Storm Warning Advisory and Assessment System Regional Center for Northern Africa, Middle East and Europe.
Information on the station, the principle researchers and the site manager for the station can be found here. Data can be accessed in quasi-real time here.
We wish to acknowledge the great professionalism and efficiency of our Moroccan colleagues and the excellent treatment dispensed to our researchers.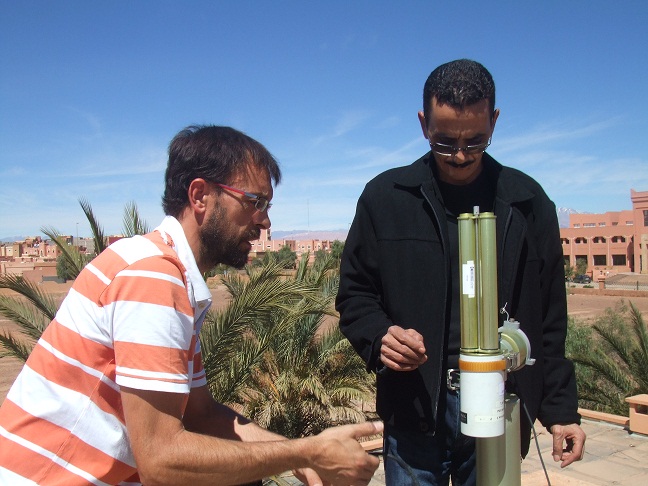 Picture 1. Ramón Ramos López and Kharkhach Mohammed checking the installation of the sun photometer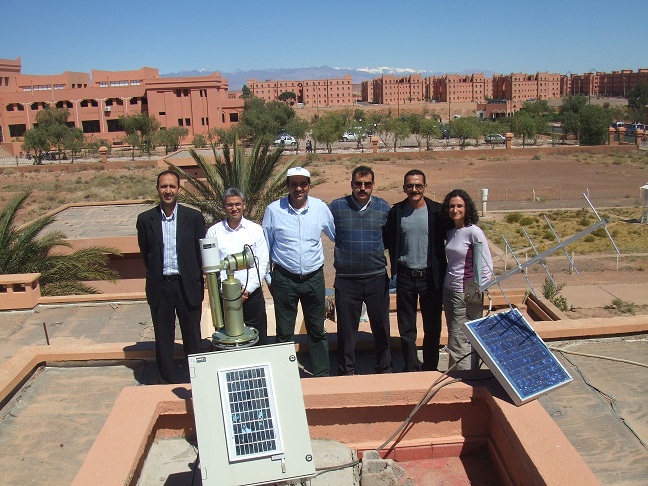 Picture 2. From left to right: Feddoul El Ouazzany, Taoufik Zaïdouni, Mohammed Jamaleddine, Hassan Oussha, Kharkhach Mohammed and Carmen Guirado Fuentes. View of the complete installation of the sun-photometer –measurement, acquisition and transmission data system. Partial view of the city and the snow-capped Atlas mountain range.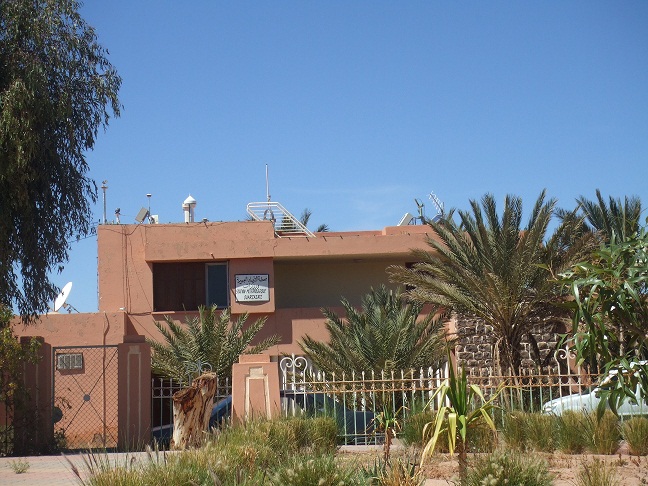 Picture 3. View of the main entrance of the weather station in Ouarzazate