CIAI collaboration with the University of La Laguna Undergraduate Internship Program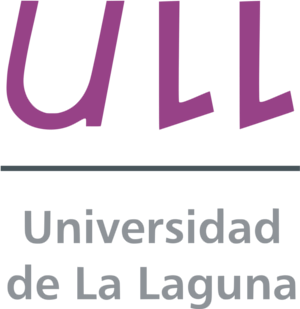 The Izaña Atmospheric Research Center (IARC-CIAI) has collaborated, for the second year, with the University of La Laguna (ULL) by offering external work experience in the framework of the Undergraduate Internship Program for physics students. The practical training focused on the calibration of two types of hand-held sunphotometers: Calitoo and Microtops-II, for aerosol and ozone measurements, respectively.
From November 17th to December 13th, the Physics student Oliver Díaz-Rodríguez performed the internship works under the external and academic supervision of Carmen Guirado-Fuentes (IARC-CIAI) and Dr. Manuel Arbelo-Pérez (ULL), respectively. Such works comprised: Langley calibrations performed at the Izaña Atmospheric Observatory, data processing, and result validation against reference instruments of total column aerosols (Cimel sunphotometer) and total column ozone (Brewer spectrophotometer).

Oliver Díaz-Rodríguez taking calibration measurements with the hand-held sunphotometer Calitoo (left) and Microtops (right)
On December 17th, Oliver Díaz made an oral presentation on his activity report to an ad-hoc academic committee at the Faculty of Physics.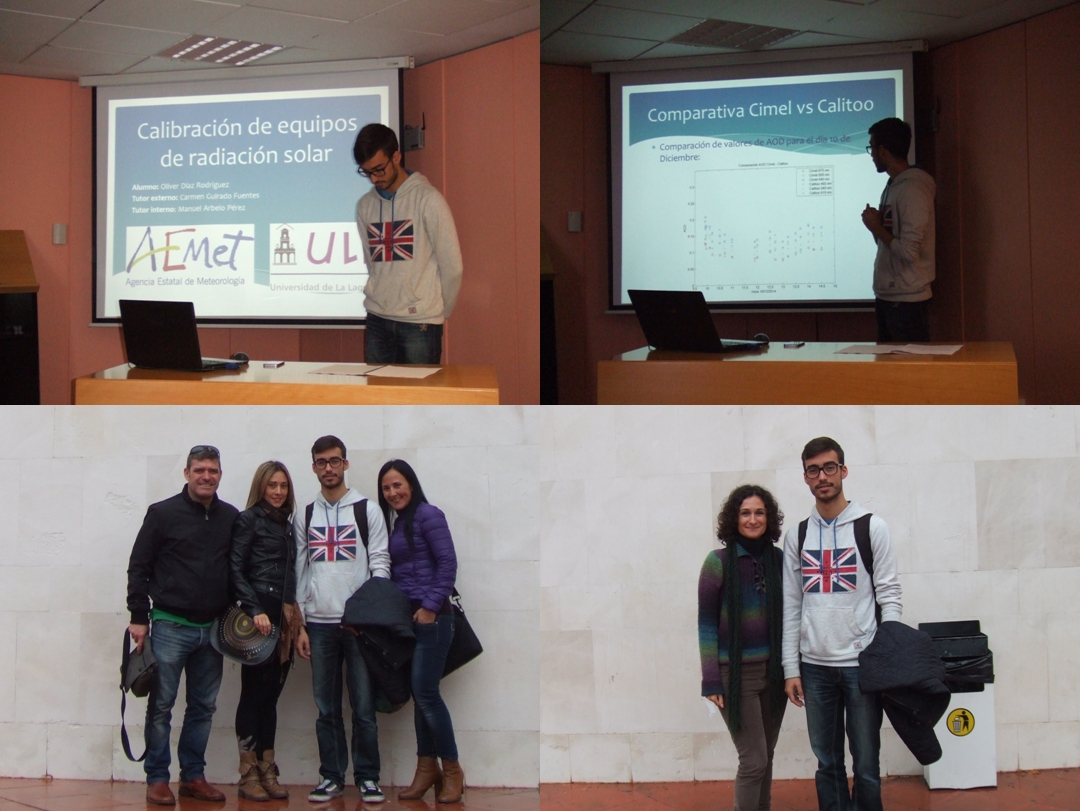 Oliver Díaz-Rodríguez during the oral presentation (top). The presentation was attended by his family (bottom, from left to right): his father Nao Díaz-Acosta, his mother Cristi Rodríguez-de la Rosa, and his aunt Rosi Rodríguez-de la Rosa, as well as by his external supervisor Carmen Guirado-Fuentes