GAWTEC 23rd training course focused on Physical Properties of Aerosols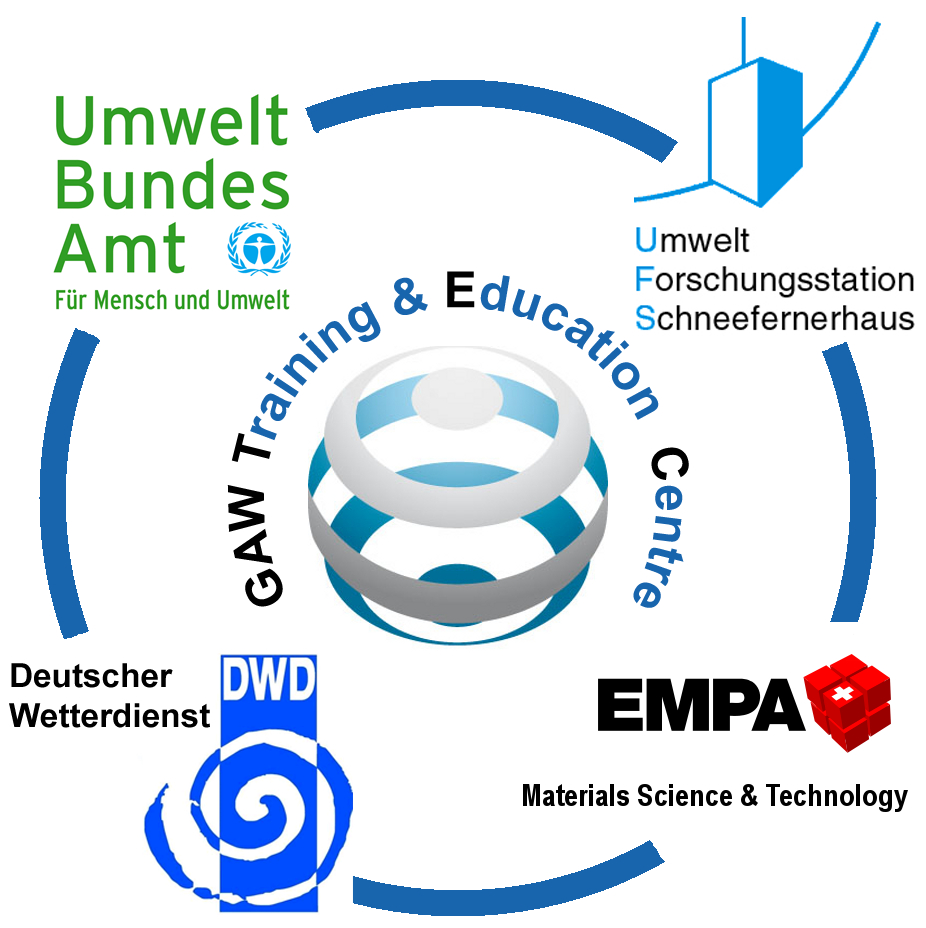 The 23rd training session offered by GAWTEC (Global Atmosphere Watch Training & Education Centre) was held at the Environmental Research Station Schneefernerhaus (UFS) from November 4th to 17th, 2012. GAWTEC 23 was focused on Physical Properties of Aerosols and Aerosol Optical Depth, offering seminars on measurement techniques, data evaluation and interpretation and quality assurance.
During the first training week, Alfred Wiedensohler (Leibniz Institute for Tropospheric Research) and Kaarle Hämeri (University of Helsinki) gave an intensive course about aerosol physics, properties and instrumentation. During the second week the training and lectures were given by Karin Woudsma (GAWTEC, UFS Schneefernerhaus), Markus Fiebig (Norwegian Institute for Air Research -NILU), Christoph Wehrli (PMO Davos, World Radiation Center), Wolfgang Fricke and Till Rehm (German Meteorological Service-DWD) and Ludwig Ries (Federal Environment Agency) focused on graphical data presentation; the World Data Centre for Aerosols; theory, measurements and data evaluation of Aerosol Optical Depth; general data evaluation; and data evaluation tools, respectively. In addition, an analysis of the global and local impacts, mitigation and adaptation to climate change were performed by the trainees.
As part of the course, the participants visited the GAW Global Station labs at the Environmental Research Station Schneefernerhaus, the Meteorological Observatory at Hohenpeissenberg –which has one of the oldest climatic data series in the world -and the Zugspitze Summit Meteorological Observatory– placed in the highest mountain in Germany.
Carmen Guirado Fuentes (Izaña Atmospheric Research Center / Institute of Environmental Assessment and Water Research -CSIC) had the opportunity to attend to this course.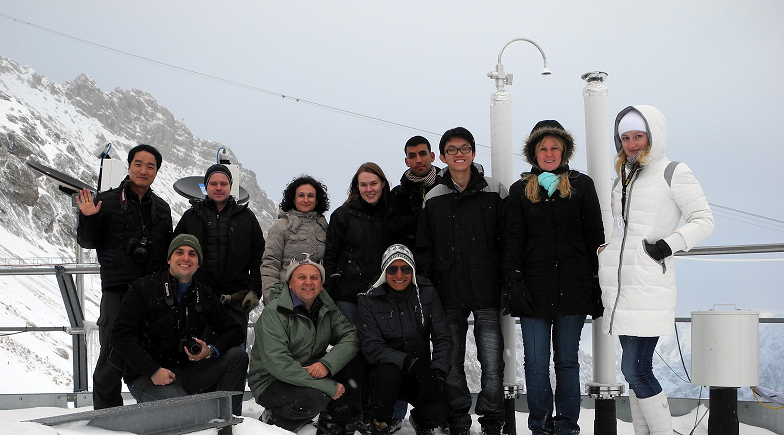 GAWTEC 23rd participants, from left to righ, up: Han-Cheol Lim (Korea), Ian McCubbin (USA), Carmen Guirado Fuentes (Spain), Izabela Pawlak (Poland), Sidalamine Baika (Algeria), Kok Peng Leong (Malaysia), Beverley Barnes (South Africa), Aliaksandra Pashyk (Belarus); down: Fernando Morais (Brazil), Jason Ward (Australia) and Fernando Velarde (Bolivia).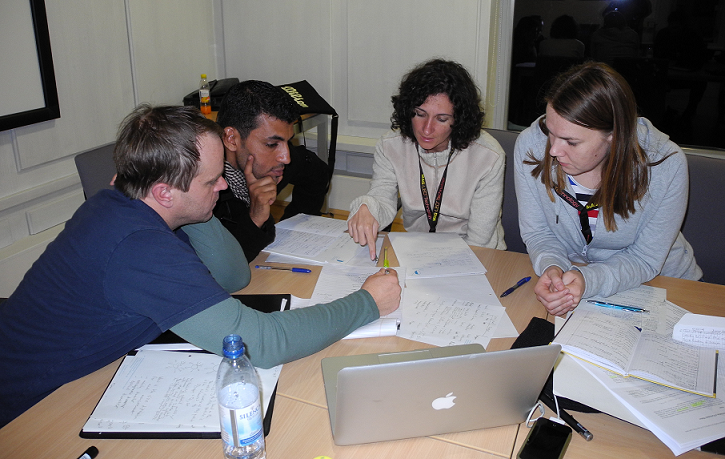 Trainees' feedback during one of the work group sessions