New seminar : Introduction to Data Science with Python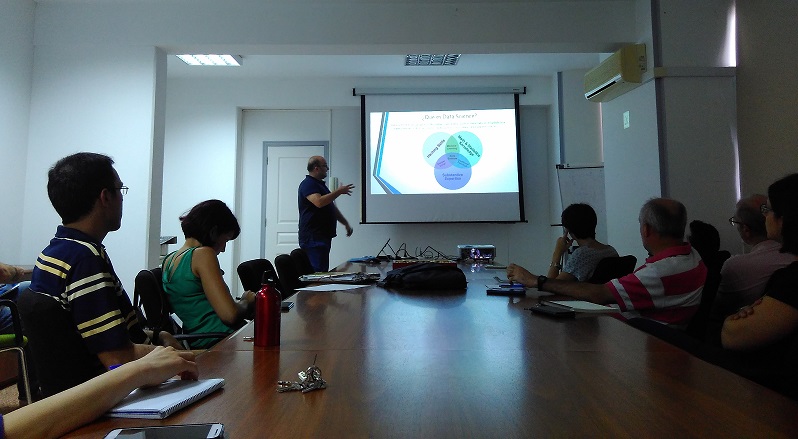 On 8 May 2017 at 13:00, system technician Néstor Castro (AEMET) imparted the seminar entitled "Introduction to Data Science with Python" at the Izaña Atmospheric Research Center's Offices in Santa Cruz de Tenerife. This talk presented an introduction about Python as data science tool, showing a first informative approach to the principle libraries for scientific data treatment, that this programme language has available.
Click here to go to the section Seminars of the CIAI's website, where there is available more information (abstract, presentation in pdf, and/or link to a published study) about this and other past seminars (sometimes also about the next programmed seminar).