New study: acute coronary syndromes patients exposed to high levels of Exposure to black carbon may suffer a new cardiovascular event.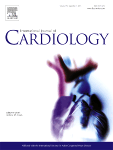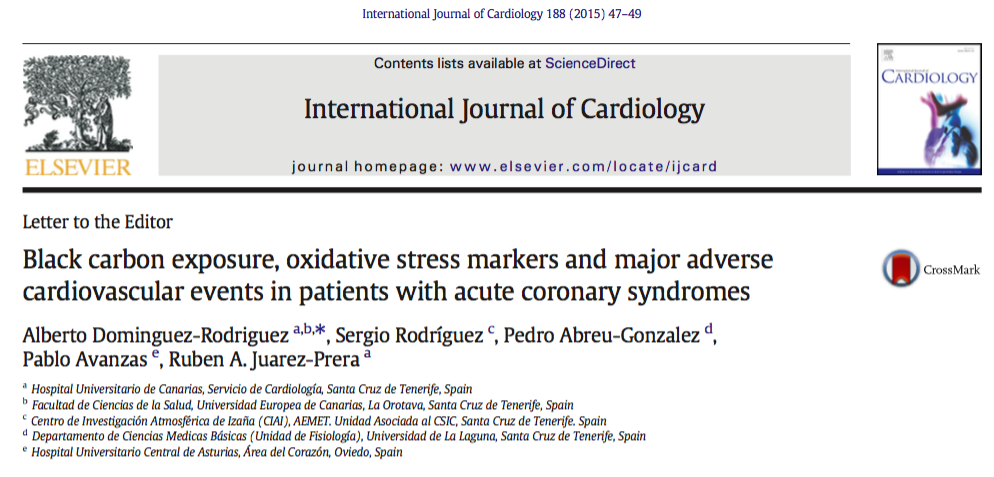 Scientists of the University Hospital of the Canaries, the Izaña Atmospheric Research Centre, the University of La Laguna and the Central University Hospital of Asturias has performed at study which shows how patients with Acute Coronary Syndrome are susceptible to suffer a new cardiopathy (cardiovascular death, myocardial infarction or unstable angina) in the next 30 days if exposed to high levels of black carbon in the ambient air.
In the study, performed in Tenerife, 307 consecutive patients admitted in hospital with Acute Coronary Syndrome (ACS) were monitored during 30 days. Levels of several biomarkers, including Serum malondialdehyde (MDA) –a marker of the oxidative stress- were determined and their evolution was compared with that of several air pollutants (black carbon, PM10, PM2.5, NOx, CO, SO2 and O3). It was found that in patients originally admitted with ACS and high MDA levels, and exposed to high concentrations of black carbon during a week period, suffered a major adverse cardiovascular events in the next 30 days.
Black carbon is typically emitted by diesel vehicles, ships and some industries.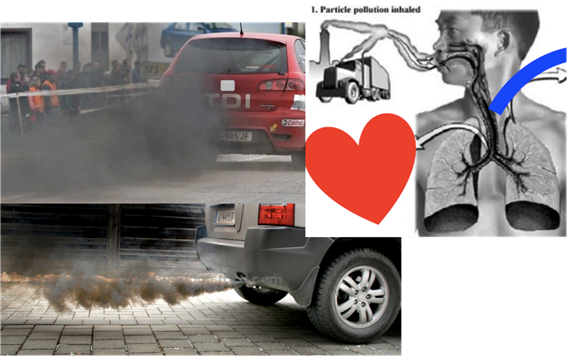 This study was funded by the Fondo de Investigación Sanitaria, Instituto de Salud Carlos III y Fondos FEDER (PI12/00092).
Publication:
Title: Black carbon exposure, oxidative stress markers and major adverse cardiovascular events in patients with acute coronary syndromes. Link.
Journal: International Journal of Cardiology 188 (2015) 47–49.
Authors: Alberto Dominguez-Rodriguez, Sergio Rodríguez, Pedro Abreu-Gonzalez, Pablo Avanzas, Ruben A. Juarez-Prera