NEW STUDY: CLIMATOLOGY OF AEROSOL RADIATIVE PROPERTIES IN THE FREE TROPOSPHERE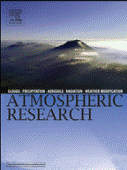 The journal Atmospheric Research publishes (issue 102) a new study on the radiative properties of atmospheric aerosols in the free troposphere based on measurements performed in 10 mountain top observatories placed around the globe. The study was performed by 13 institutions, including the Izaña Atmospheric Research Centre.
The study is based on data collected at mountaintop observatories placed in the 20–50ºN latitude band: Mauna Loa (Hawaii, USA); Lulin Mountain (Taiwan); Nepal Climate Observatory—Pyramid (Nepal); Izaña (Canary Islands, Spain); Mount Waliguan (China); Beo Moussala (Bulgaria); Mount Bachelor (USA); Monte Cimone (Italy); Jungfraujoch (Switzerland); Whistler Mountain (Canada).
Fund:
Part of this study was performed with financial support of project GRACCIE (CSD2007-00067; Ministry of Science and Innovations of Spain).
Data of the study:
Title: Climatology of aerosol radiative properties in the free troposphere.
Journal: Atmospheric Research, 2011, 102, 365–393.
Authors: : E. Andrews, J.A. Ogren, P. Bonasoni, A. Marinoni, E. Cuevas, S. Rodríguez, J.Y. Sun, D.A. Jaffe, E.V. Fischer, U. Baltensperger, E. Weingartner, M. Collaud Coen, S. Sharma, A.M. Macdonald, W.R. Leaitch, N.-H. Lin, P. Laj, T. Arsov, I. Kalapov, A. Jefferson, P. Sheridan.