Participation in the "Quadrennial Ozone Symposium 2012″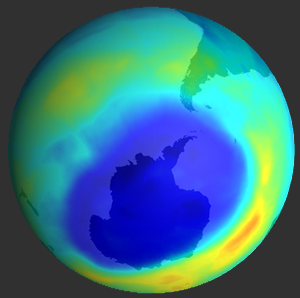 Toronto, August 27-31

The Izaña Atmospheric Research Center have presented five studies in the "Quadrenial Ozone Symposium  2012" (QOS 2012) was held in Toronto, Canada  from 26 to 31 August 2012. The QOS 2012 is the most important   forum for the science community to exchange recent results and evolving ideas relevant to the atmospheric ozone. This conference was organized by the International Ozone Commission with the support of Environment Canada (EC), the universities of York and Toronto, "International Association of Meteorology and Atmospheric Sciences " IAMAS , and the Canadian Meteorological and Oceanographic Society.
Complete information at the web  http://www.cmos.ca/QOS2012/
Scientific presentations:
C.E.O.S. RBCC-E Huelva intercomparison results: Alberto Redondas Marrero, Jose M. Vilaplana,  Juan J. Rodriguez,  Tom McElroy,  Volodya Savastiouk,  Gregor Hülsen,  Ken Lamb,  Martin Stanek,  Zaidouni Taoufik, María Lopez,  John Rimmer, Clive Lee
Regional Calibration Centers for Dobson and Brewer in Europe – A joint venture for highest quality in monitoring the ozone layer : Ulf Koehler,  Alberto Redondas,  Esko Kyro
Total ozone measurements from the NDACC Izaña Subtropical Station: Visible spectroscopy versus Brewer and satellite instruments.: Manuel Gil-Ojeda,  Monica Navarro-Comas,  Alberto Redondas,  Olga Puentedura,  Francois Hendrick, 6 Michel van-Roozendael,  Javier Iglesias,  Emilio Cuevas
Measurements of atmospheric trace gases using Fourier-Transform Infrared Spectroscopy at Izaña (Tenerife) and using a new observatory (OASIS) at Créteil near Paris (France): Camille Viatte,  Pascale Chelin, Johannes Orphal,  Matthias Schneider,  Benjamin Gaubert,  Alberto Redondas,  Maxim Eremenko,  Frank Hase,  Thomas Blumenstock,  Mokthar Ray,  Jean-Marie Flaud
Regional Brewer Calibration Center – Europe CEOS campaigns: instrumental findings: Alberto Redondas Marrero,  Juan J. Rodriguez Franco
Correcting Stray Light in Single-monochromator Brewer Spectrophotometers: T. Karppinen, A. Redondas , R. D. García, K. Lakkala , C.T. McElroy and E. Kyrö
Ozone tropospheric and stratospheric trends (1995-2011) at six ground-based FTIR stations (28°N to 79°N): C. Vigouroux, M. De Mazière, P. Demoulin, C. Servais, F. Hase, T. Blumenstock, R. Kohlhepp, S. Barthlott, O. García, M. Schneider, J. Mellqvist, G. Personn, M. Palm, J. Notholt, J. Hannigan, M. Coffey.