The Canadian sunphotometers network, AEROCAN, calibration trip to Izana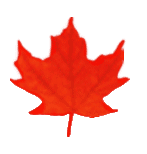 The Canadian sunphotometers network, AEROCAN visited the Izana observatory from August 29 to September 9, 2011 in order to establish an absolute sun calibration for the 3 master instruments of the network. The Izana observatory was selected because of its high altitude, stable aerosols loading and local expertise in sunphotometry. This allows us to better refine the pointing of the instruments in order to achieve higher resolution measurements.
The AEROCAN sunphotometer network is run as a joint collaboration between the Université de Sherbrooke and the Environment Canada. It is a federated member of the much larger AERONET system of CIMEL sunphotometers run out of NASA's Goddard Space Flight Center. Environment Canada mandate is to provide meteorological information, monitoring air and water quality, and conduct research on climate and atmospheric science. The overall AEROCAN objective is to provide a sampling density of columnar aerosol properties which are as representative as possible of national, regional and local variations across Canada.
Ihab Abboud, coordinator of AEROCAN network (Canada) with the Cimel masters at Izana in September 2011