The Meteorology Communicators Association (ACOMET) visits the Izaña Observatory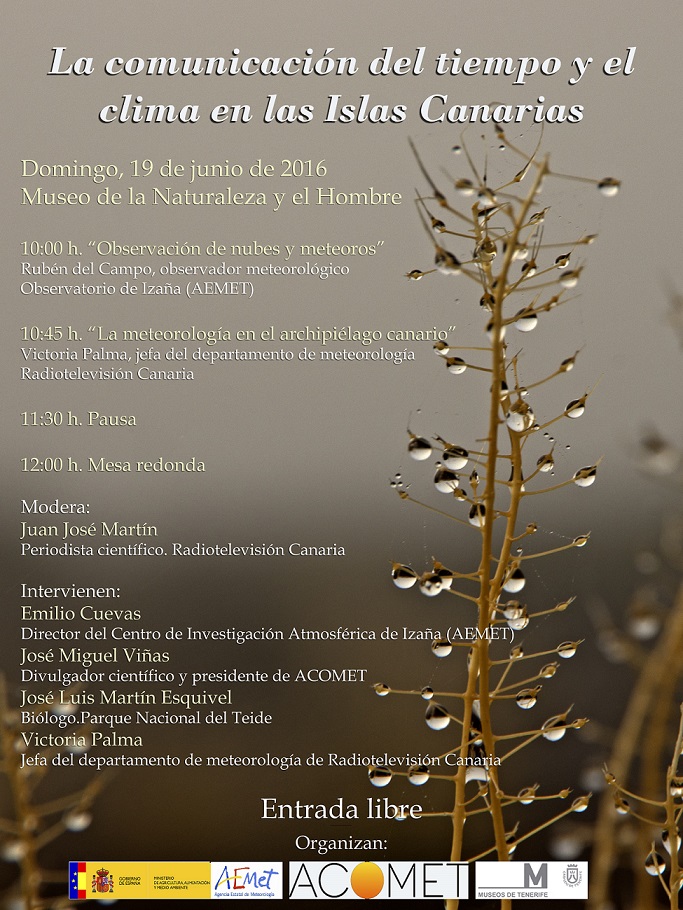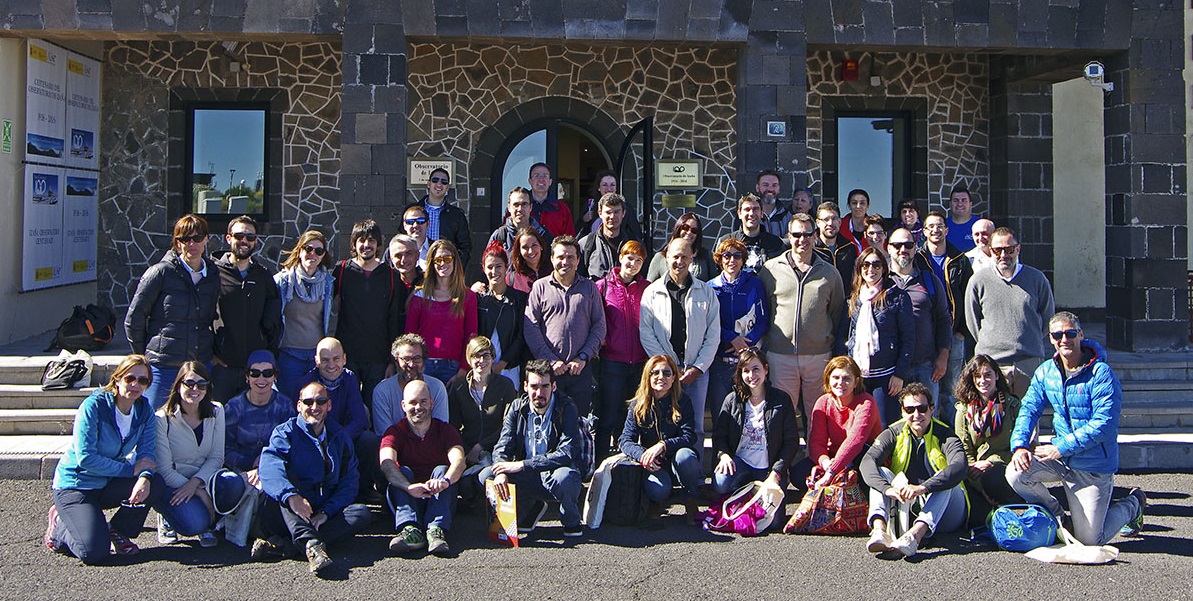 On 18 June we received the members of the Meteorology Communicators Association (ACOMET) at the Izaña Observatory. The visit was part of the ACOMET IV Seminar which was held on the island of Tenerife coinciding with the centenary of the Izaña Observatory.
During the visit to the Izaña Observatory the course/seminar entitled "Basic Concepts in Atmospheric Composition" was given. The docents were researchers from the Izaña Atmospheric Research Centre (IARC; AEMET): Dr. Emilio Cuevas, Angel Gomez, Alberto Redondas, Dr. Omaira García, and Dr. Sergio Rodriguez. Topics such as greenhouse gases and global warming, ozone and ultraviolet radiation, reactive gases and global air quality, atmospheric aerosols and their impact on health, and atmospheric mineral dust were addressed in this course. Fernando de Ory, PhD in History and Technician of the Global Atmosphere Watch (GAW) program, gave a talk about the history of the Observatory. A visit to the different laboratories of the Observatory was made. All attendees showed great interest in learning more about the techniques and instruments used in atmosphere monitoring.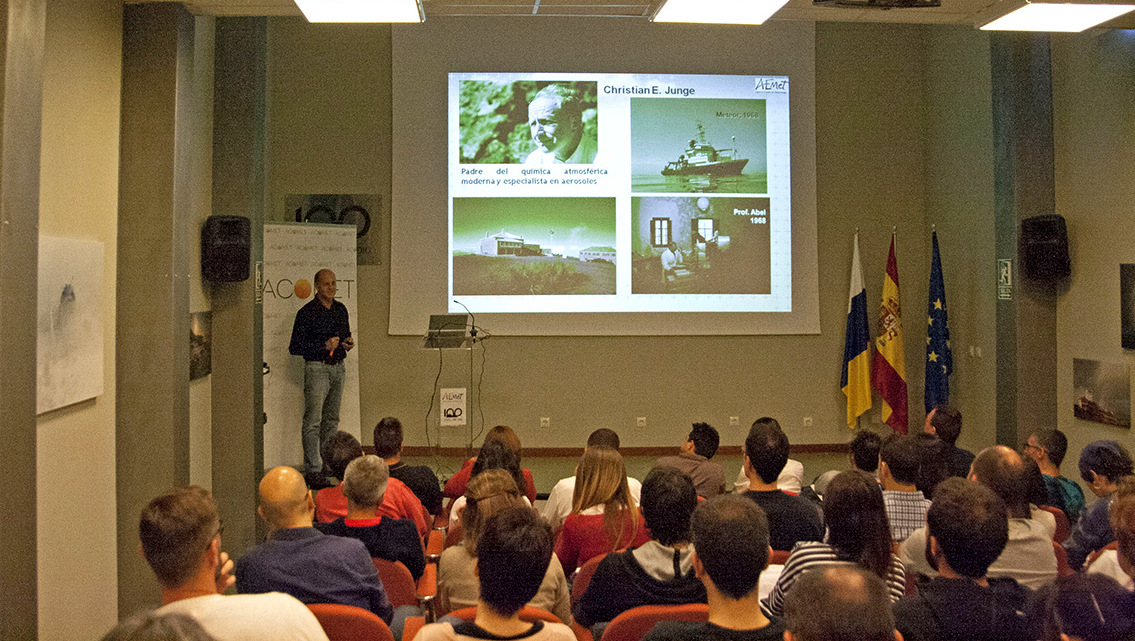 Emilio Cuevas during his presentation of the Izaña Seminar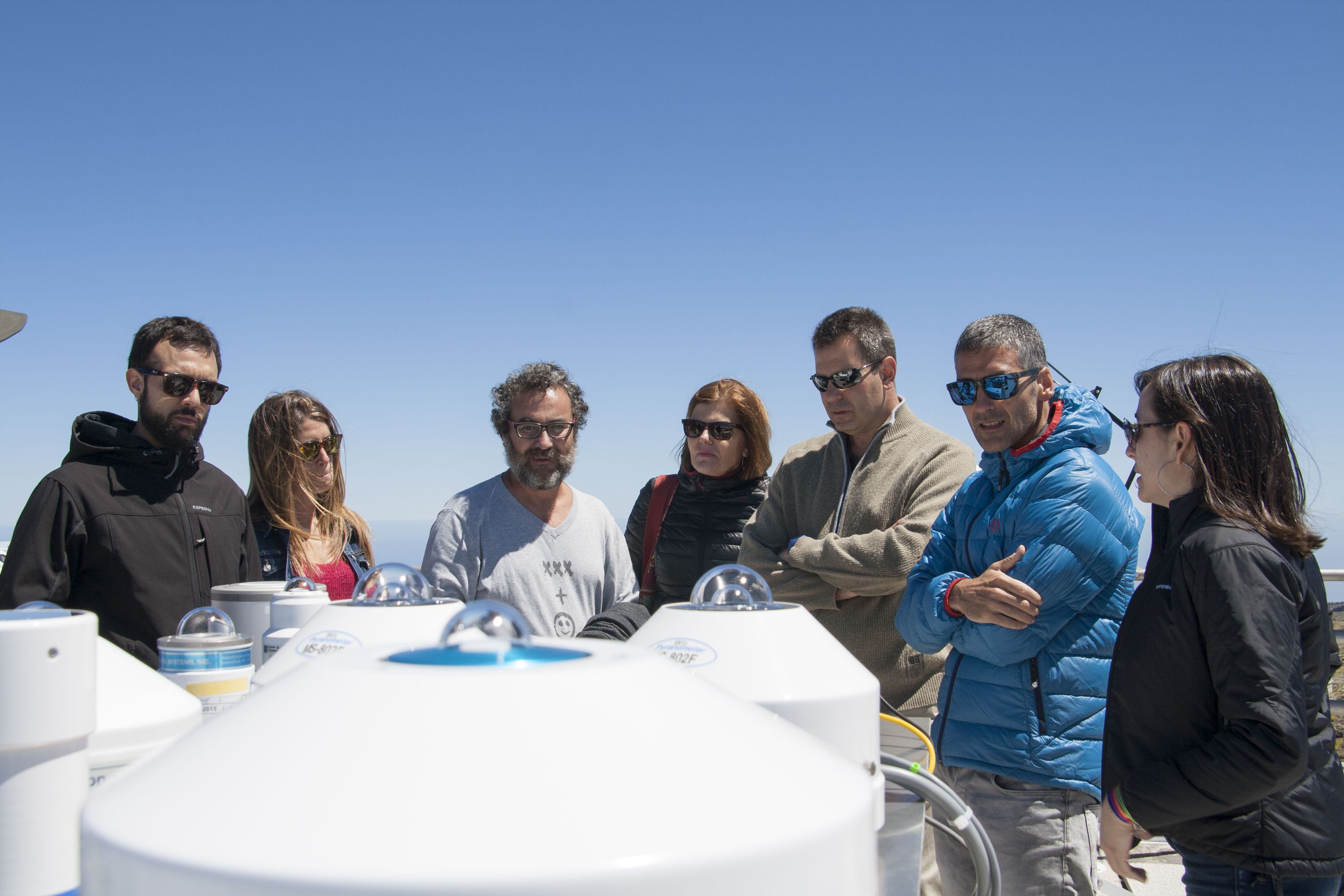 Several members of ACOMET pay attention to the explanations during the tour of the Observatory facilities.
Later, members of ACOMET visited the Teide Cable Car (Teleférico de Pico del Teide), where they had the opportunity to see the instruments managed by the IARC at the cable car terminal station, (Teide Peak Observatory, 3,550 meters above sea level), one of the highest atmospheric stations in Europe.
Participants also had the opportunity to meet the "Teide Clouds Laboratory", with which we intend to show the importance of the Teide as an area of huge scientific research interest to the public. The project, whose visible point are "time-lapse" videos showing atmospheric phenomena produced on Tenerife summit, is the result of a collaboration between the IARC, Teleférico de Pico del Teide, and the renowned Astrophotographer Daniel Lopez.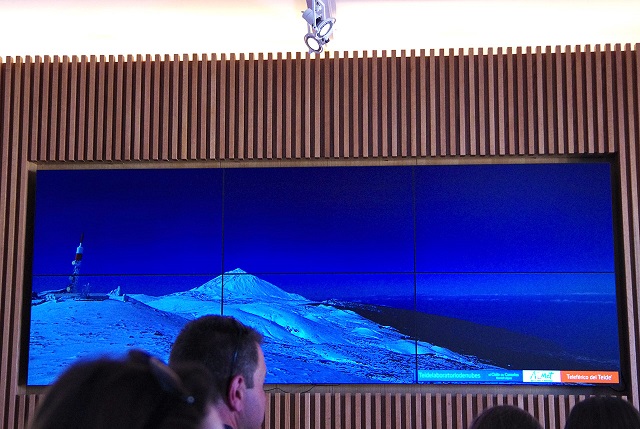 A moment during video projection "Teide Clouds Laboratory"
On 19 June, ACOMET held an event at Museum of Nature and Man (Museos de Tenerife, Cabildo de Tenerife) in which members of the IARC staff also participated: Ruben del Campo, Technician of the Izaña's GAW Program and member of ACOMET gave a talk on clouds and meteors observations. Emilio Cuevas, IARC director, participated in a panel discussion on climate change and weather communication with Victoria Palma, meteorologist of Radio Television Canaria, José Luis Martín Esquivel, a biologist of the Teide National Park, and José Miguel Viñas, president of ACOMET. Moderation was conducted by Juan Jose Martin, journalist specialized in science popularization.

Two moments of the event held at the Museum of Nature and Man (Santa Cruz de Tenerife) with IARC's staff participation: Left, Ruben del Campo during his talk on clouds and meteors; right, Emilio Cuevas at the round table.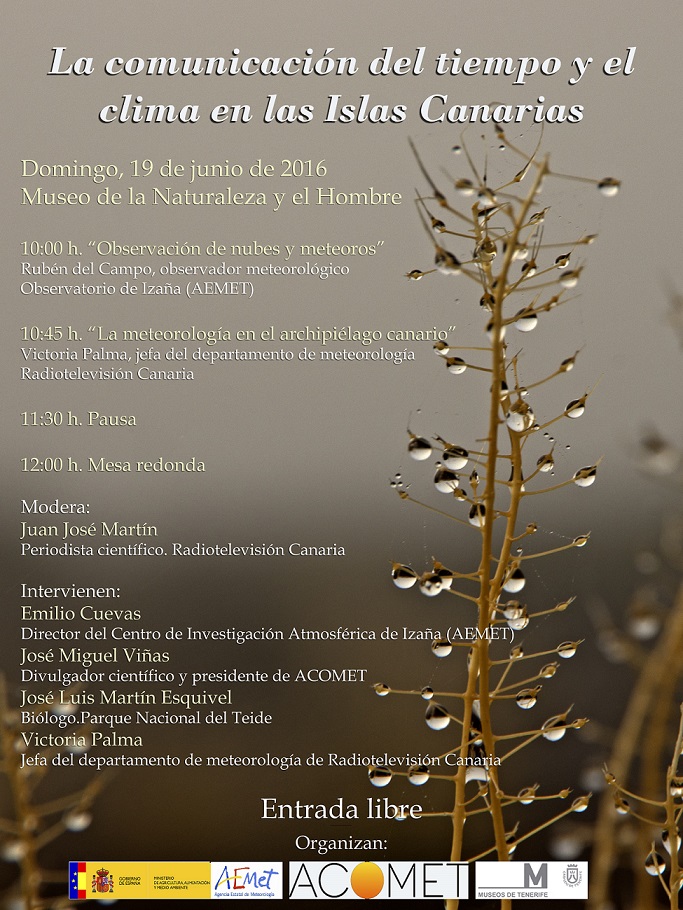 In the following link you can see some photos of activities conducted at the Izaña Observatory on June 18: https://goo.gl/photos/ngWj9yNfcbdyXPRi9