Total Ozone Measurements Intercomparison at Huelva "El Arenosillo" Atmospheric Sounding Station, INTA (Huelva, Spain) June 19th – 29th, 2019

Total Ozone Measurements Intercomparison campaign has been organized by the Regional Brewer Calibration Center-Europe of the Meteorological State Agency of Spain (AEMET) and the "Instituto Nacional de Técnica Aeroespacial" (INTA), and it was supported by the Global Atmospheric Watch (GAW) program of the World Meteorological Organization. The objective of the campaign is to compare Total Ozone measurements of the different participating instruments.
The campaign has been held at INTA's El Arenosillo Atmospheric Sounding Station together with the XIV Brewer intercomparison campaign. This is an open campaign to all instruments providing Total Ozone measurements.
The following instruments have participated in the intercomparison:
In addition, Brewers #017, #163, #174, #185 and #190 have also participated in the ozone intercomparison. These Brewers were participating in the parallel XIV Brewer intercomparison campaign. They have been selected among all the participants since they have remained stable during the campaign as they have not required maintenance.
These instruments provide Total Ozone through different techniques. The classical Dobson and Brewer instruments determine ozone using direct solar irradiance ratios at different UV wavelengths. Other instruments, such as Pandora, Phaeton, BTS, Koherent and QASUME measure the direct UV irradiance spectra to retrieve total Ozone. The MiniSAOZ uses UV zenith measurement, while the NILU uses UV global measurement. The FTIR-EM27 performs high resolution spectra of direct irradiance, but in this case in the infrared. The intercomparison campaign also included ozone sondes to retrieve ozone vertical profiles.
A first Total Ozone data set has been provided by the participants to perform a blind comparison. The objective of this first comparison is to determine the differences between the ToTal Ozone obtained by the different instruments, with their different approaches and the conditions in which they have participated in the campaign.
A second data set will be processed with uniform parameters, including Bremen ozone cross section and additional external information (ej, temperature and ozone sonde profile for air mass calculation) in order to minimize the effect of the parametrization on the retrieval differences.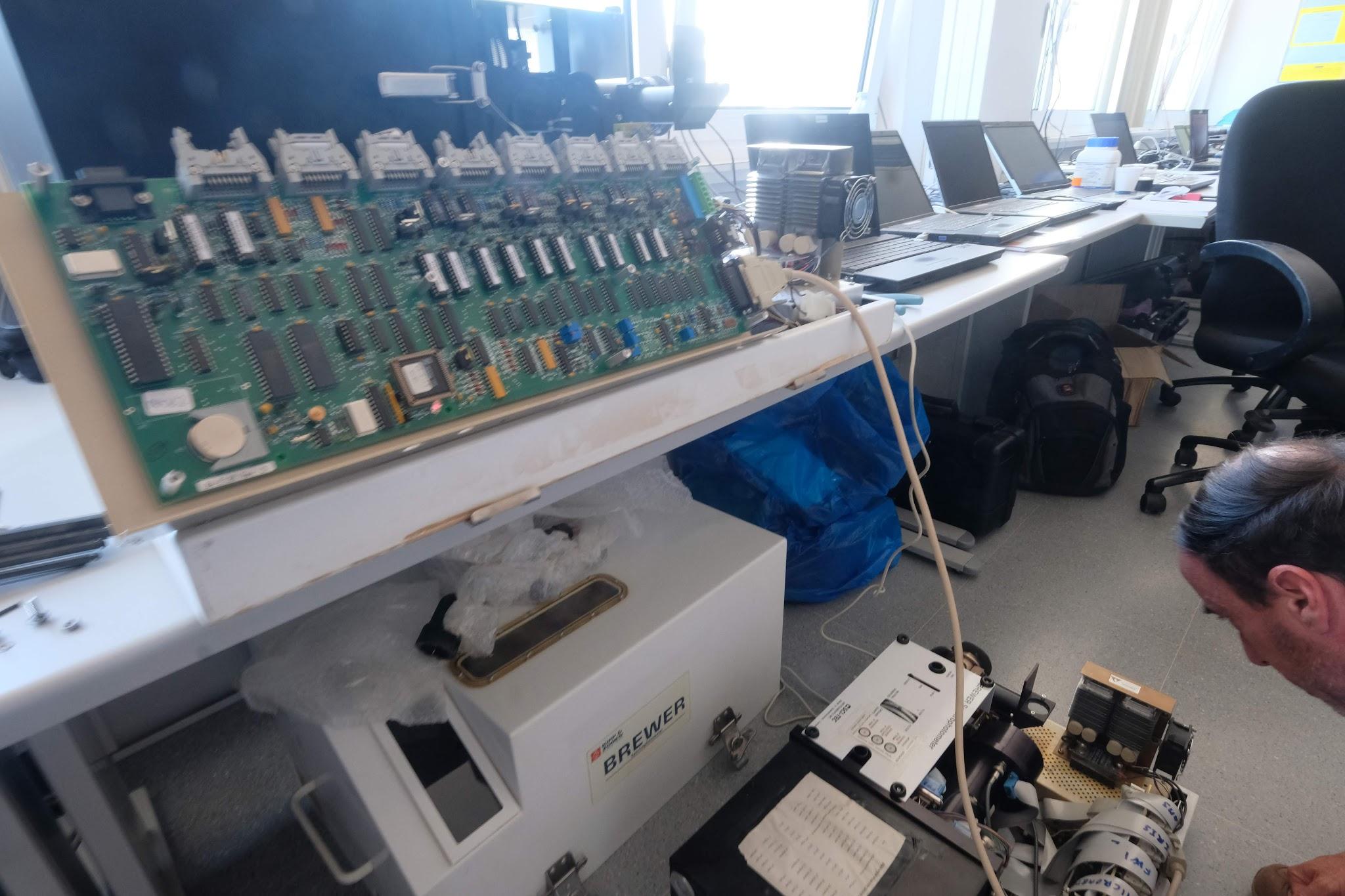 Maintenance of a Brewer radiometer during the campaign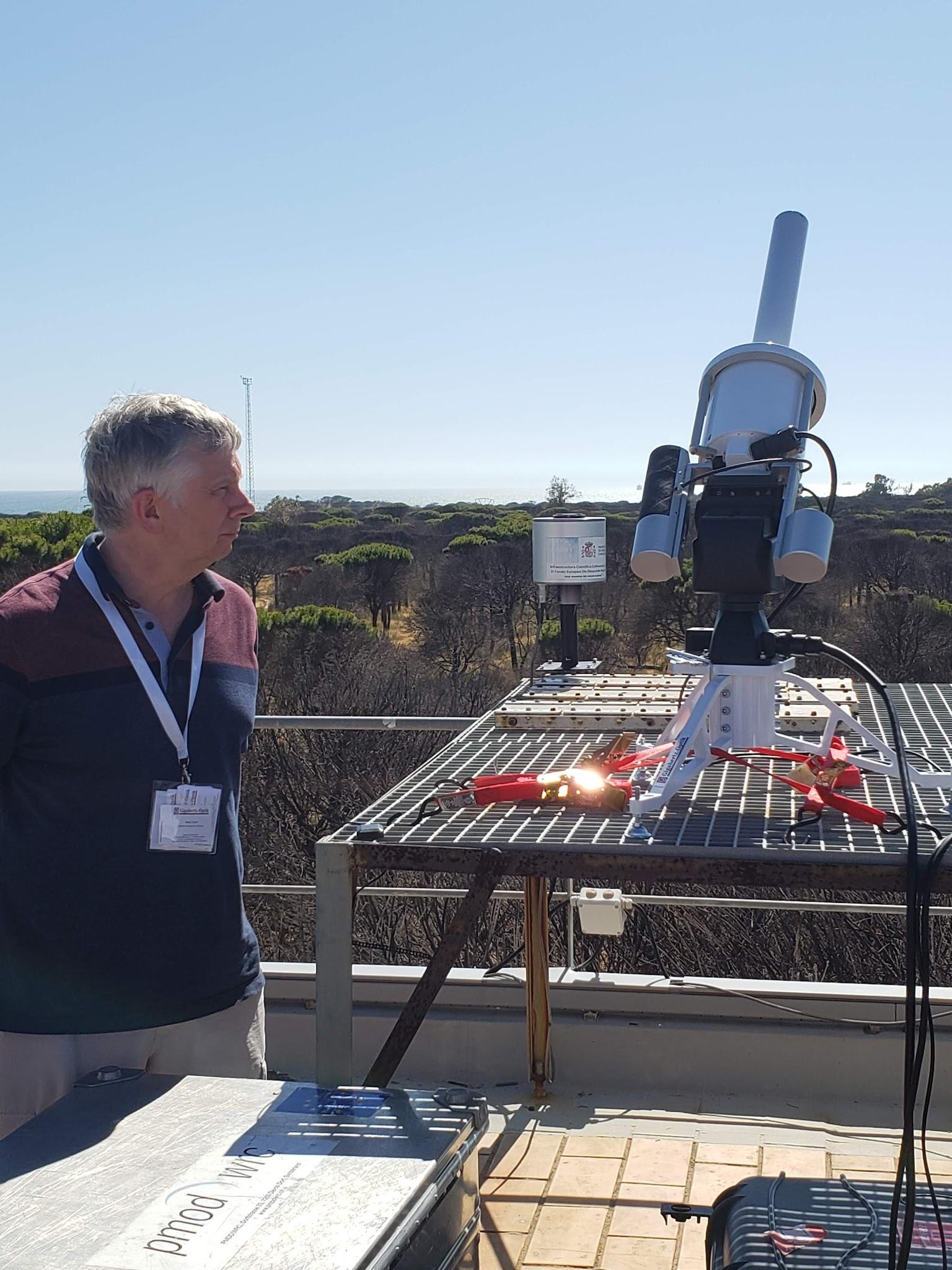 BTS and NILU spectrometer at the "El Arenosillo" Atmospheric Sounding Station (Huelva, Spain)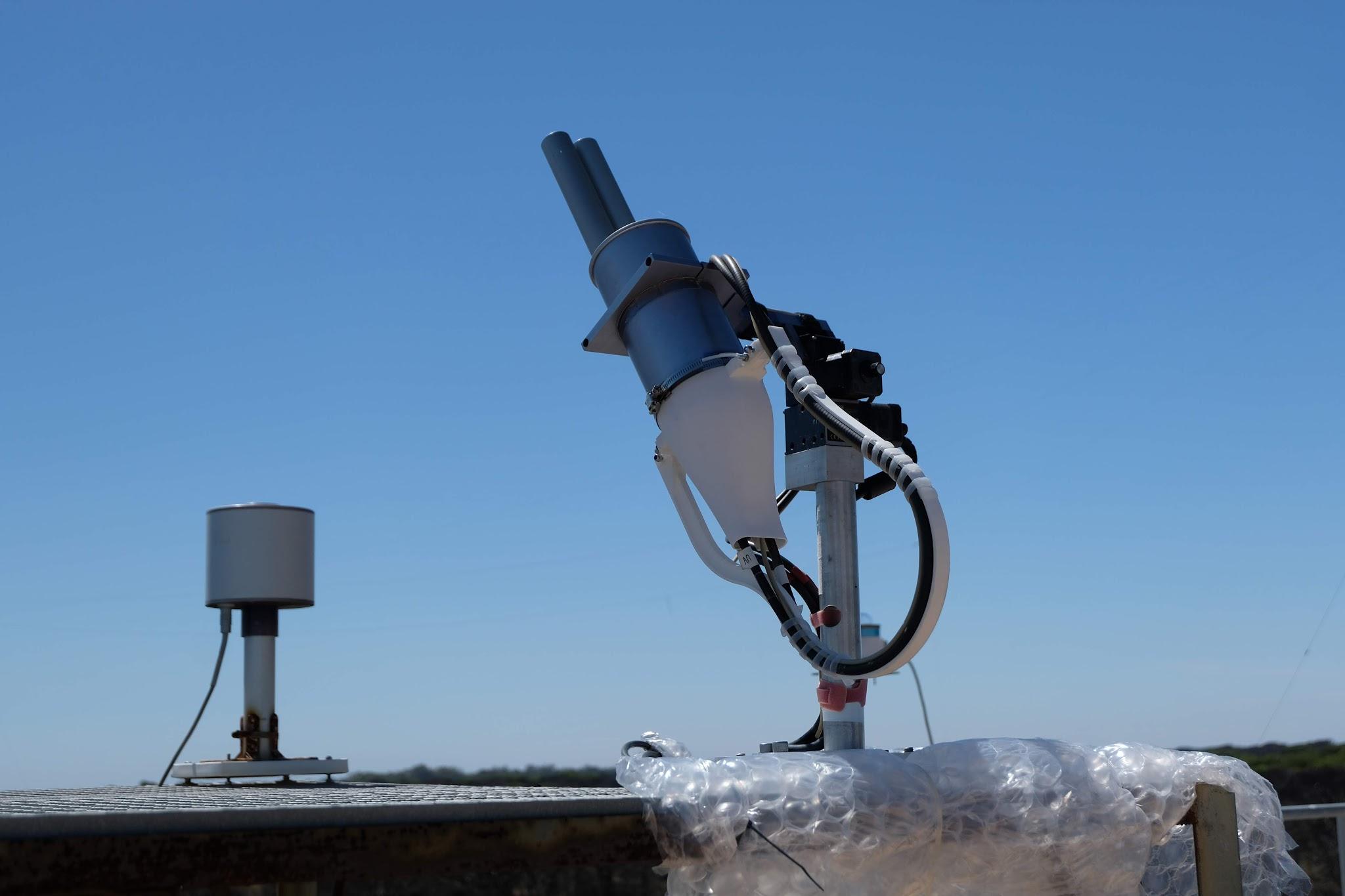 The Pandora spectrometer measuring direct sun radiation. In background, the NILU instrument measuring global radiation.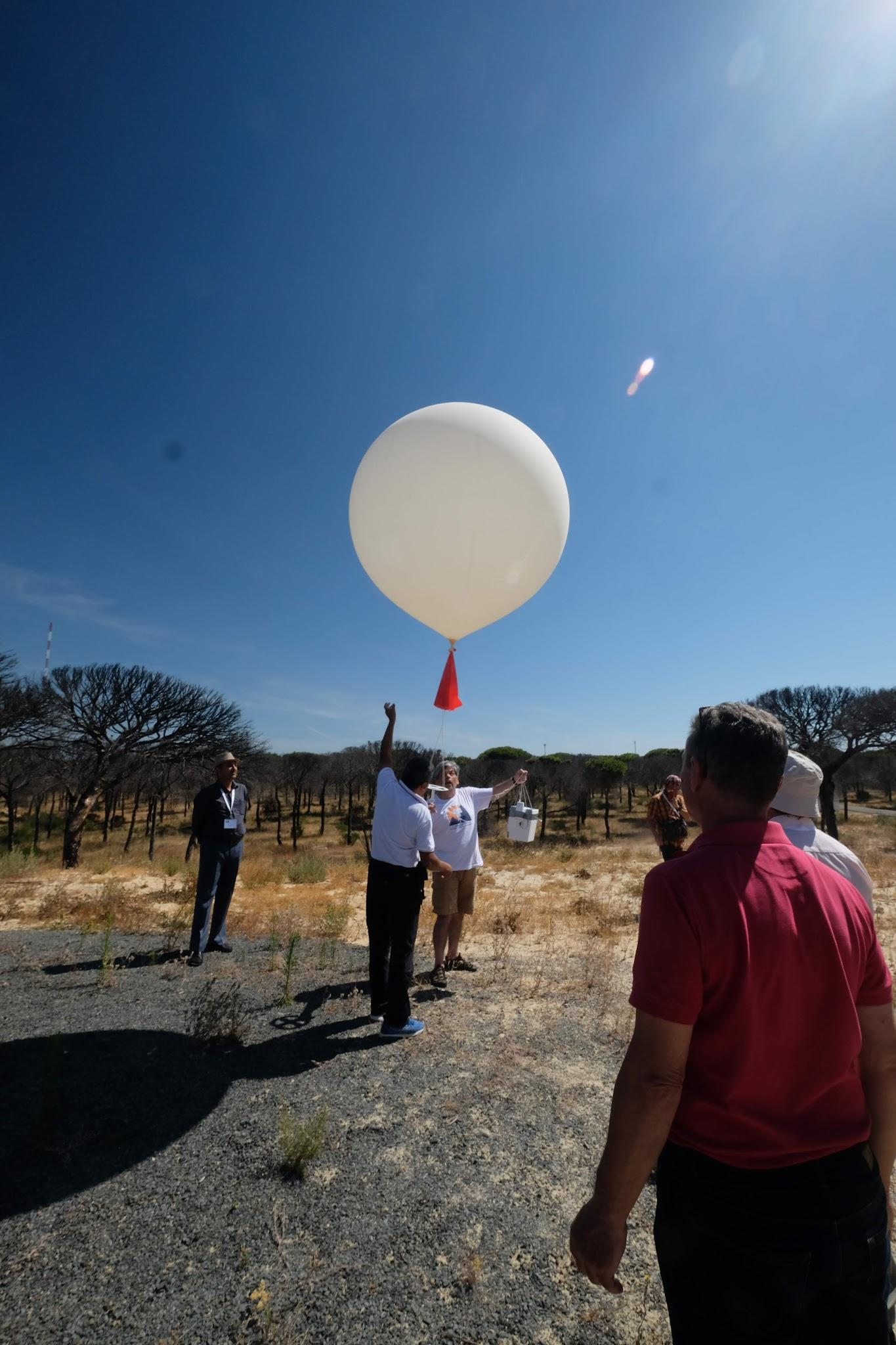 Ozone sonde launch during the campaign with some of the participants in the WMO-GAW Brewer Operator Course.
Fourier transform infrared spectrometer EM27 with some of the Brewers participating in the XIV Brewer intercomparison campaign.