Calibration at Izaña station of 100 TENUM Calitoo sun-photometers involved in the GLOBE scientific-educational program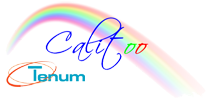 From 26 June to 3 July 2017, one hundred Calitoo sun-photometers have been calibrated at Izaña station (IARC–AEMET). This small educational sun-photometer has been manufactured by TENUM and developed under the scientific and technical supervision of Dr. Phillipe Goloub and Eng. Luc Blarel from the Laboratoire d'Optique Atmosphérique (LOA; CNRS-University of Lille). Calitoos are involved in the Global Learning and Observations to Benefit the Environment (GLOBE) program, which is a worldwide hands-on, primary and secondary school-based science and education program.
After manufacturing, the sun-photometers must be periodically calibrated to provide measurements of aerosol optical depth (AOD). The optimal calibration conditions of the Izaña Atmospheric Observatory have allowed calibrating these 100 Calitoo sun-photometers, for a third time (2014, 2015 and 2017).
On the occasion of the calibration campaign at Izaña, Frederic Bouchar and Stéphane Villeneuve (TENUM) provided first-hand information about the new developments performed in the Calitoo: new software capabilities already implemented (real-time Angstrom Exponent computation and analysis), as well as the Calibot (CALItoo – roBOT) system for automatic sun tracking, in the testing phase. Calibot was also tested at Izaña and the preliminary results are promising.
TENUM Calitoo activities at IARC: preparations and measurements for Langley calibration performed by Frederic Bouchar and Stéphane Villeneuve (left) and Calibot tests (right)
Currently, three Calitoo sun-photometers are used in experimental campaigns promoted by IARC. One Calitoo is taken measurements in the heart of the Sahara Desert at the Tamanrasset World Meteorological Organization – Global Atmospheric Watch (GAW) station (Algeria) since February 2017. The other two Calitoos are at Iran: in the urban Tehran megacity station since November 2016 and, in a near future, in the Aminabad Mt. (Firoozkoh) regional GAW station.